On March 11, 2015, WIM participated in the Mojave Environmental Education Consortium's (MEEC) annual "Teach the Teacher Workshop" where 21 teachers learned new and exciting ways to bring environmental awareness into the classroom.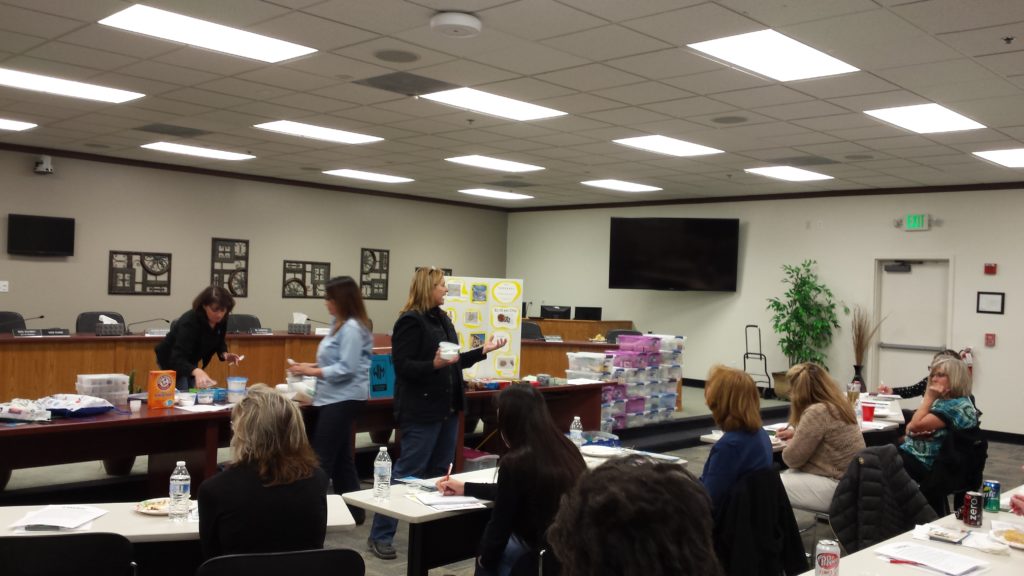 Wimmers Darlene Bray, Julia Lakes-Martinez, and Julia Bosner taught the teachers the Cooking Mining Activity, an strategy-based activity that helps students grasp the economics of mining — from picking out what land (cookie) to buy, to what equipment to use (paperclip, toothpick, etc.), to managing and balancing resources, to land reclamation.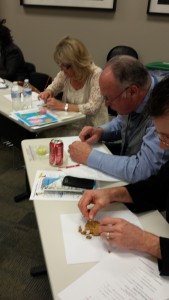 It looks like these teachers really enjoyed the exercise, and hopefully, they will be sharing it with their students in the near future! Darlene and the Julias also taught the teachers how to do the Toothpaste Activity.
WIM provided the teachers with free kits to each teacher with the materials necessary for both of these activities so that they can take back what they learned and share it with their students in the classroom.
If you'd like more information about these activities, or about having WIM come to your classroom, please feel free to contact us.
MEEC is a non-profit group dedicated to improving environmental literacy of students, teachers, and the communities of the Mojave Desert Region by providing education resources. For more information, please visit their website.